WHO WE ARE ?
GVG MEDIA is a growing Cairns-based company providing very high quality full field services for use in professional interactive presentations for other businesses which are suitable for their further online and offline promotion.
WHAT WE DO ?
Our portfolio of projects includes large and small scale real estate developments, school and college promotional websites employing virtual walk-throughs of the campus environment, restaurants, pubs, boutique shops and hotel and other accommodation providers.
OUR CLIENTS

WHAT WE OFFER

- Custom Web Design / Websites
- Responsive Web Design
- Mobile Websites (HTML5 / CSS3)
- Mobile Applications
- Website Maintenance & Management
- CMS Systems & Wordpress Development
- Professional Language Translations
- Corporate Identity (Business Cards / Logo Design) *NEW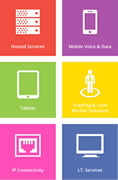 QUICK PRICES
How much does a website cost ? Every website is different, discuss your project with us.
Small Business
Premium Business
Mobile Sites
$ 999
$ 1399
$ 299
Starting at
Starting at
Starting at
Up to 5 Pages
Up to 10 Pages
Optimised Interface
Custom Graphic Design
Custom Graphic Design
Responsive Design
Contact Form
Advance Contact Form
Social Integration
Up to 6 Images Per Page
Up to 6 Images Per Page
Easy Navigation
No Content Management
Content Management System
Browser Detect / HTML5
QUICK CONTACT
If you would like more information about one of our products, or have any other questions, please let us know by filling in the form.